Todd and I headed out to Hoodoo for the 2nd consecutive weekend and it did not disappoint. We arrived in the parking lot just after 7am with nobody around, slapped the skins on the boards, and headed up. The weather was cloudy and about 17 degrees, with sun breaks. Breaking trail wasn't too bad, but it was several feet deep in places which made it kind of grueling at times. I was on my Never Summer Titan 164 and Todd was on teles. Towards the top, the snow got pretty deep and the skinning became more of a hassle. Upon reaching the summit, we were rewarded with this view of Three Fingered Jack and Mt. Jefferson…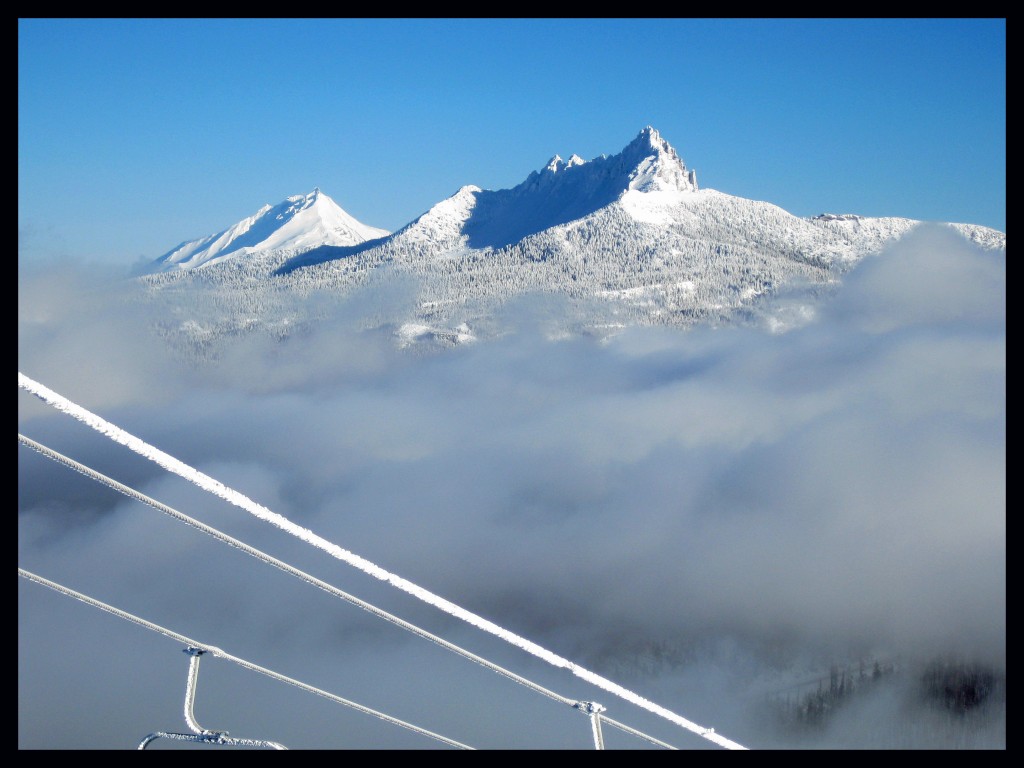 We ripped off our skins and headed down to one of the best runs I've had in a few years. Todd and I shot mostly video, so I had to pull a few stills out since I didn't have pictures. Here's a shot of the blower…..
We were able to make two laps before a few other people arrived. The snowpack elsewhere is still thin in the Oregon cascades, so Hoodoo is the place to be right now. We met a few other splitters and skiers before heading down for lap 2. One was Sam from the UO outdoor program. Nice to meet you Sam.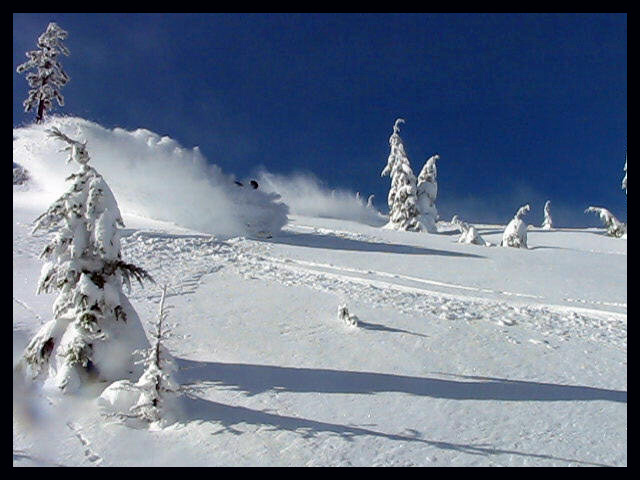 After riding the main bowl, we elected to head down to the truck for a beer and some grub. The whole ride down was pow turn after pow turn. Lunch went down fast, and it was a no-brainer to go back for another round. Skinning this time was quite a bit easier now that the track was packed down like a highway. We gained the summit in less than an hour. More pow turns followed….including this white room shot
After a run in with an arrogant cat driver named Ray, we headed to the top for yet another lap, and I snapped a few photos (videos) of Todd…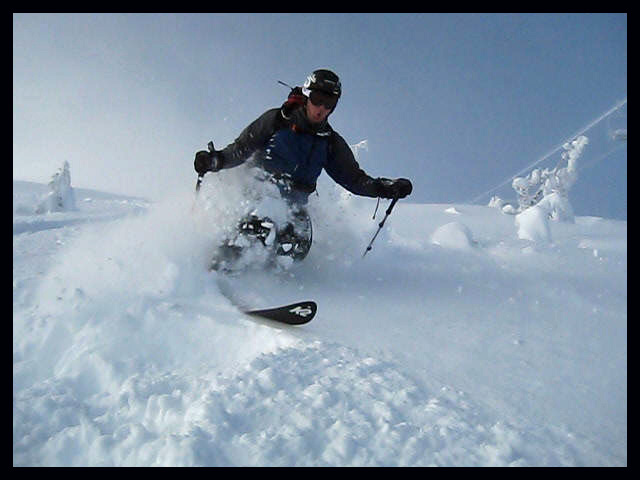 Finally, we rode the powder down to the truck and cracked open a beer to finish off an epic day. It doesn't get much better than this. Early season deep powder, bluebird and beer!